Hempfield Church of the Brethren Brochure
Peacefully…
we try to do as Jesus did.

Simply…
we find joy.

Together…
we can bless the world."


- from the inside of the brochure
This was my first job for HCOB and they gave me great creative freedom with the project. They did however stipulate that they wanted their building represented in the project in some way.
I was responsible for the layout, graphic design, content and writing the text (copy). I chose the photos for the brochure, two of which are my own photography, and two of which were provided by Mr. Tom Connelly of Hempfield Church of the Brethren.
I designed the cover to convey the idea that from the Senior Pastor to the youngest child, the people at HCOB are partners with Jesus Christ: following Him peacefully, simply, together.
The young girl's eye leads you to open the first fold where you see the building and the pathway of following Jesus. When you open the brochure further you find the congregation following Jesus on the pathway of worship.
The slide show below will demonstrate how the brochure opens.
To play: press the play button below the image or use the navigation tabs on the left and right side of the screen to advance the slides forwards or backwards.
To pause: press the pause button below the image or hover over the image with your mouse.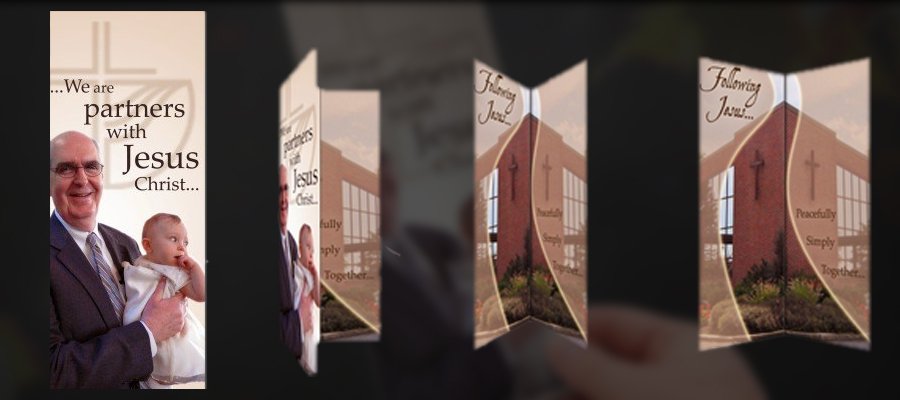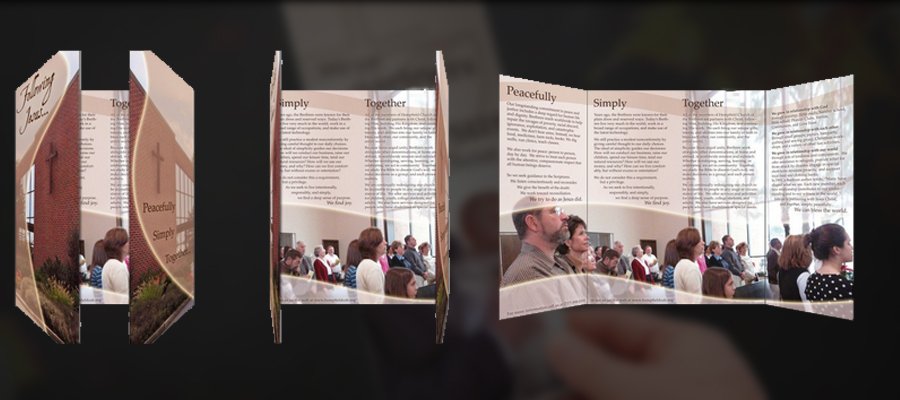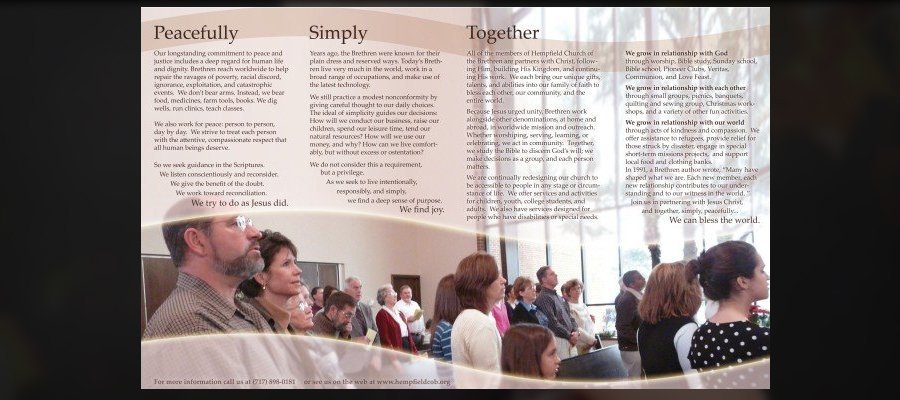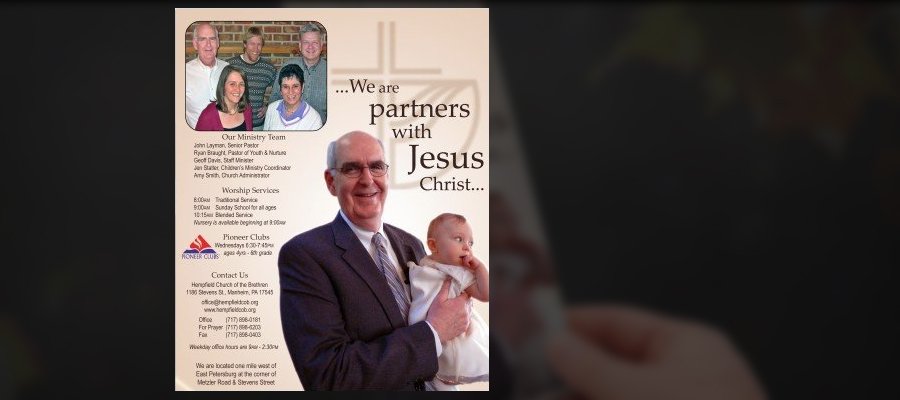 Click here to go to Hempfield COB's page about their brochure where you can see it in full size and download the brochure in PDF format. [Note you may click here to view this page, but this link is no longer an active link onHCOB's website, as the brochure is several years old , and sadly my dear friend and Hempfield's beloved pastor John Layman went home to be with Jesus on Tuesday, May 7, 2013.  He is missed.  The page remains in existence for archival purposes.  (This will open in a new window or tab)