Smoke Banner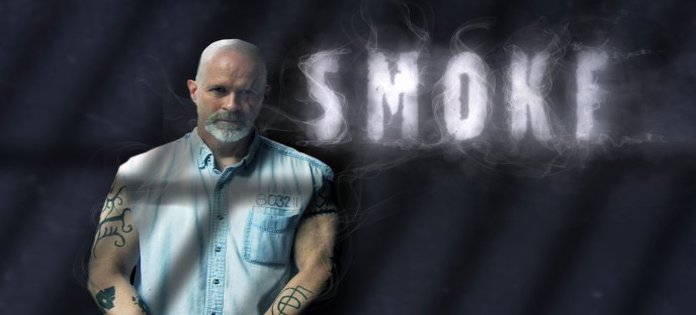 The State calls him "Prisoner 803211."
His gang calls him an "East Coast Freak."
His fellow inmates call him "Smoke."
What do you call him?
On May 29, 2011 he was the guest speaker
at Hempfield Church of the Brethren.
His message was not the typical Sunday morning homily.
This is a website banner (or a slider slide) to promote the Smoke video.
I created this banner from various pieces including a picture of Smoke, an image of prison bars (that I used to create a realistic shadow), a backdrop I designed, and a variety of smoke and steam images.
I decided to include a not too subliminal message in the image: the shadow of the prison bars forms a cross that falls on Smoke's heart.
You may watch the Smoke video and learn more about this project by clicking here

A stylized photo of Smoke and the actual PA state trooper who transported him.